The Intriguing Millstones of the Peak District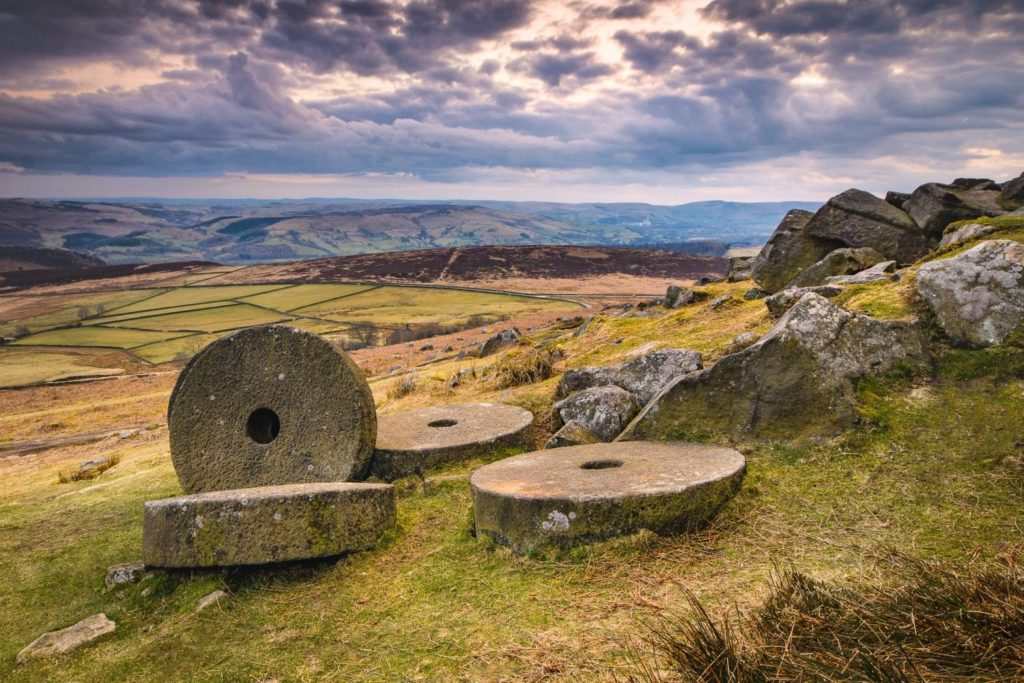 Resting on windswept moors and in shady woodlands throughout the Peak District are more than a thousand abandoned millstones, covered with lichen and moss, weather-worn and often hidden to all that pass by.
These huge stone 'wheels' are so synonymous with the Peak District that ornamental versions grace every sign on key routes into the National Park, and the millstone features as the logo for the Peak District National Park Authority.
You may have chanced upon a millstone during a walk in the Peak District and wondered about its origin, perhaps even puzzled over what on earth it was. They're echoes from a past industrial age, when this part of England was filled with the sounds of quarrying and the steam and dust from hundreds of mills.
So what exactly is a millstone?!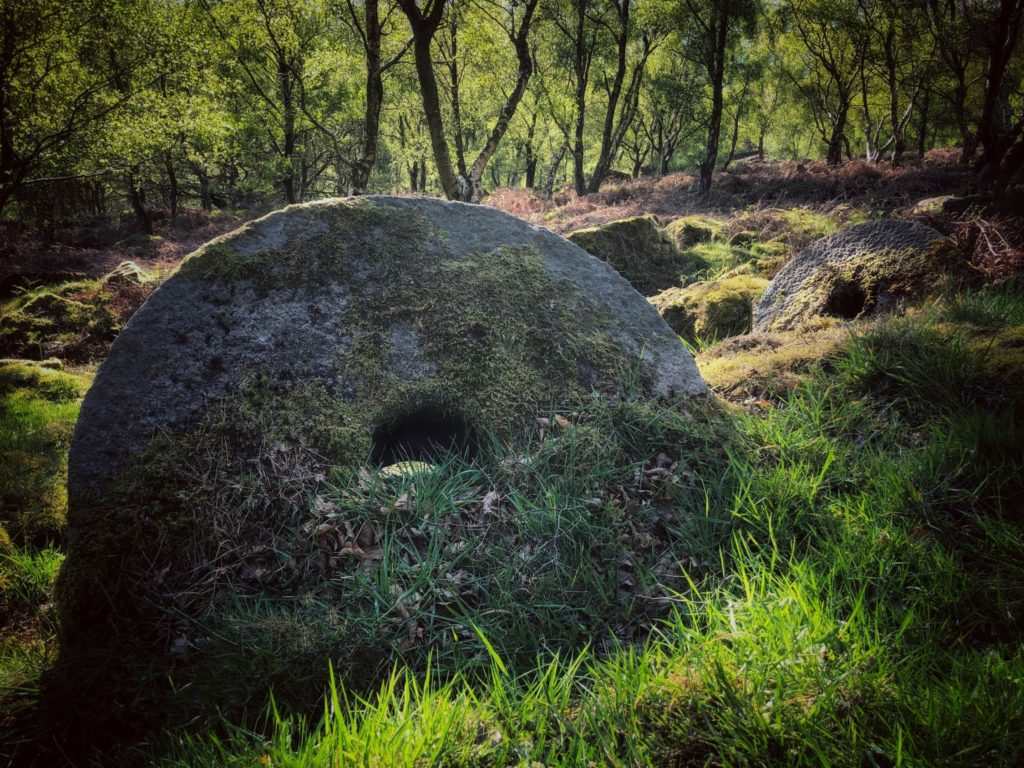 The millstones of the Peak District are flat, round, stone 'wheels', often with a hole in the centre. Those most commonly seen hidden amongst the grass and bracken typically date from the 18th and 19th Century and were once used for grinding grains into flour, designed for use in the water, wind and steam mills of the area.
The average Peak District millstone is around 1.8m in diameter and weighs a whopping 2.4 tonnes. Don't ever try and carry one home in the boot of your car! The largest and heaviest noted in the area is near Burbage Edge, close to Hathersage. It's 2.2m in diameter and weighs around 3.6 tonnes!
Have something to say? Comment on this post